"Finally, An Easy Way To Attract Prospects & Clients - Rejection FREE - Without Cold Calling Or Wasting Money On Expensive Advertising Campaigns..."
Is your product/service great but you're struggling to find "interested" prospects to take a look at your offer? By the time you're finished with this 3-part mini-class, you'll know exactly what to do to ATTRACT all the prospects & customers you need on demand...
In this FREE online mini-class, you'll learn:
How to attract leads & customers by flipping logic on it's head and doing something your competitors are failing to do that is leaving money on the table.
The best content, promotion and sales distribution strategy that will have prospects chasing you down, begging for you to work with them or buy from your business.
How to ethically hijack your competitors success using free competitor analysis strategies, allowing you to capitalise on what marketing is already working in your industry, therefore saving you months on trial and error.
My name is Robert C. Brown. I created this website simply to share the tactics and strategies that I've used to establish 7 figure businesses but also the pitfalls you need to avoid, that caused me years of pain.

Click the "GET ACCESS NOW" button below for your FREE 3-Part Mini-Class and receive my step-by-step instructions on how to ATTRACT prospects & customers & build an incredibly successful business from scratch!
(enter your email address below and click the "Get Instant Sccess" button to get your FREE 3-Part Mini-Class)
| | | |
| --- | --- | --- |
| | Yes, I want the mini-class! | |

We value your privacy and would never spam you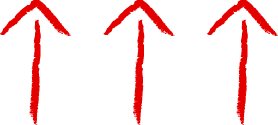 "In my experience working with Rob, I found that his depth of knowledge surpasses the depth of lake Lochness.."
- Jeremiah Sarkett & Matt Egan - Infusionsoft
Building Momentum Now

Momentum has always been a positive word in my vocabulary because (for the most part), I'm a perso